| | | |
| --- | --- | --- |
| | | |
| Figure A3-3. Flat cable. | Figure A3-4. ID1 cable | Figure A3-5. ID1 & VSI |
VLBI data transfer had been using differential ECL signals and twisted pair cables. Figure A3-3 shows flat cable with and without shield. Figure A3-4 shows D-sub25 connector and cable used in the Japanese K-4 VLBI. The assembled cable is also consist from twisted pairs and an assembly shield. These cables are enough performance below 32 MHz data clock rate. But above the 32 MHz and multi vendor environment expected in the VSI, exact ECL signal shape must be maintained under higher clock. The IVS-TDC CRL group experienced parallel 128 MHz ECL data transfer will cause terrible data degrade with slight cable difference. We strongly propose to employ twisted pairs with shielded each for 64 MHz expansion. Although this will increase the weight of cables, the de-factory standard cable for the D-sub 50 like in Figure A3-5(left) exists, the assembly employed AWG27 equivalent conductor is diameter of around 15 mm and reasonable price. If a special cable is designed for VSI, it will drastically increase its cost and they are difficult to obtain replacement one.
As for a connector, The connector shell and connector latch mechanizm expected be have enough stiffness to support the cable weight. The D-sub with screw bolt is preferred. VLBI equipment are connected and disconnected often on site. Also it important the on site engineer can inspect signals directly. Others new connectors are too small to handle and often weak. It is better to employ D-sub 50 for the VLBI purpose.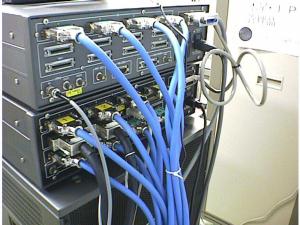 Figure A3-6. Current 1 G system uses four 256 Mbps cables.
Figure A3-6 shows succeeded Japanese 1024 Mbps VLBI system interface which uses four ID1(256 Mbps) cables currently . This is very confusing in cable arrangement. We will adapt our interface to the VSI standard when they are determined.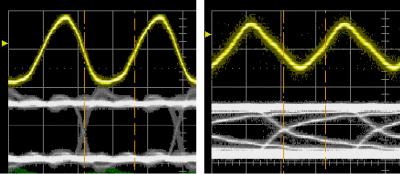 Figure A3-7. ECL data transmit (left) and receive (right).
An example of ECL clock / data quality at transmission and reception point is shown in Figure A3-7. This is the worst case established connection at 64 MHz. The amplitude of signals are reduced. The shape of signals are far from ideal condition at the reception point (right) We should not think little of cable in VSI.
Table A3-4. Investigated VSI Connector Candidate

Connector
Common
Name*
(pin)
Figure
Approx size
Panel cross section
(mm)
Combination assembly
with shielded long
cable (20meters)
Price in Akihabara
Application,
reputation and
history.
D-sub
(50 pins)
65x14
YES
$12-$20
Good reputation and long history. Large price dynamic range. D-sub 25 is very popular. Easy to check pin signal on site.
D-sub
half pitch (50)
52x11
Unknown,Latch seems poor to support shielded cable weight of 15 mm diameter
$10
SCSI, no long history. A CRL VLBI Giga-bit correlator use the connector at 32MHz with cable less than 2-meters. From our experience, less reliability than D-sub.
AMP
Centronics
(50)
80x15
YES
$15
Printer, computer, Share decreased. due to huge connector size and repeatability.
AMP
Centronics
Half pitch(50)
40x10
Unknown,Latch seems poor to support shielded cable weight
$18
SCSI
DIN VME
(64)
95x11
Possible, huge connector size. No connector latch. Friction only.
$15
VME, cable connector available. Occurs poor contact in certain manufactures connector combination.
MIL
Flat cable
68x6
Plastic latch poor to support shielded cable weight
$5
Computers, very popular cheap.
*Commonly used connector name. May be differ by country.
---
Appendix-A. Abbreviations
| | |
| --- | --- |
| DAS | Data Acquisition System |
| DIB | Digital Input Box |
| DTS | Data Transmission System |
| DOB | Digital Output Box |
| DOT | Data Observe Time |
| ROT | Requested Observe Time |
| VSI | VLBI Standard Interface |
---
June 18, 1999