e-VLBI experiment for UT1 measurement Result
---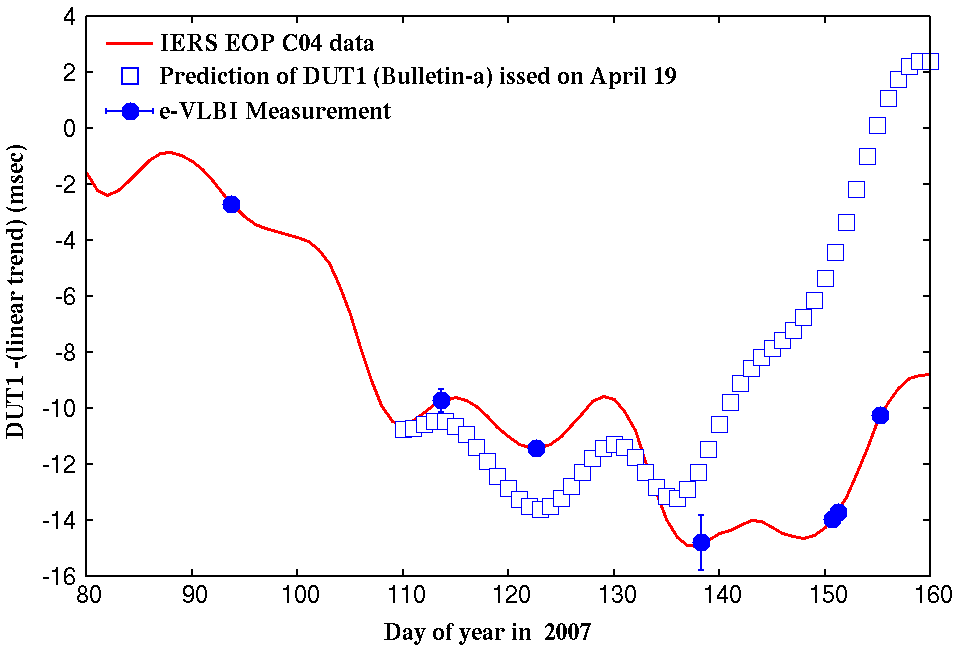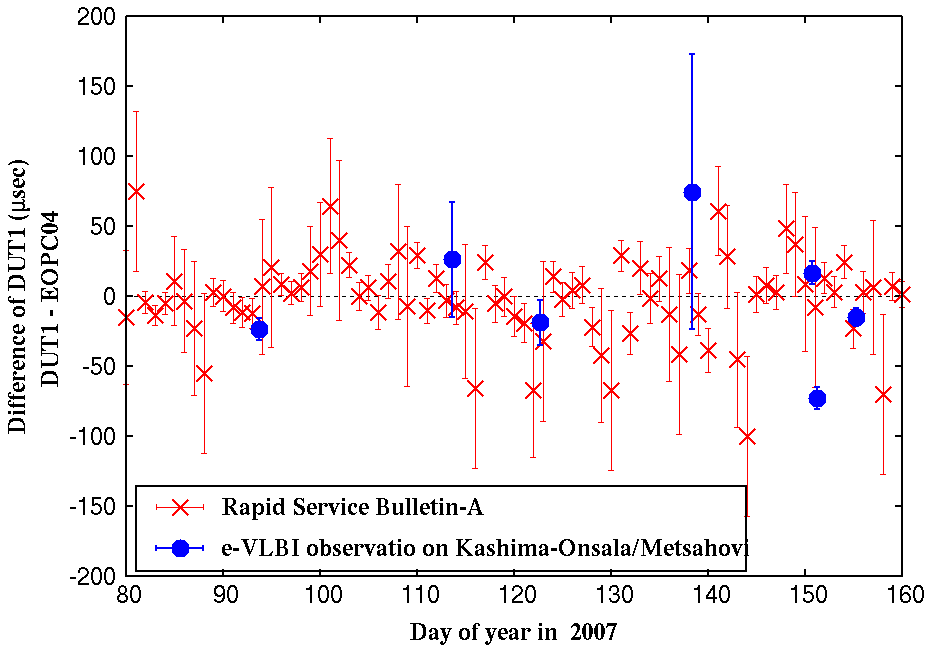 Remarks
UT1 final value (Bulletin-B: green line and red cross), Rapid solution(Bulletin-A:blue cross) and Prediction(Bulletin-A:pink asterisk) are plotted. Our UT1 measurement results are also plotted with Blue boxes. Right edge of horizontal axis is 4 June 2007.
Right figure is the plot of each UT1 data(final value, rapid solution, and predations). Since differences among them are invisible, linear trend was removed and plotted in the Left panel.
Our observed UT1 data show good agreement with rapid solutions. The left figure obviously shows that e-VLBI results are much better than predictions.