The Innovation Design Initiative (IDI) was established in April 2020 as a think tank under the direct control of the president, in order to contribute to the deliberation of management and R&D policies at the National Institute of Information and Communications Technology (NICT).
The IDI collects and analyzes information on ICT research and development, policies, and industry trends in Japan and overseas. Based on the findings, it designs and proposes ICT strategies for a mid-to-long term perspective.
Furthermore, it is undertaking several pilot projects as part of strategic and organizational development initiatives.
Whitepaper
As Japan's only public research institution specializing in the field of ICT, NICT is engaged in support cutting-edge R&D in ICT.
On this website we have published our whitepapers on the direction of NICT's R&D activities in major areas.
We anticipate a wide range of readers, including governments, companies, universities and research institutions.
We hope these whitepapers will help with understanding the importance of collaboration among various stakeholders in Japan and overseas, as well as the importance of R&D and other initiatives.
Beyond 5G/6G Whitepaper
Countries around the world are gearing up for R&D on Beyond 5G/6G, the next-generation information and communications infrastructure that is expected to be the foundation of all industries and societies in the 2030s. For the sake of international competitiveness, it is important for Japan to establish Beyond 5G/6G's component technologies as soon as possible.
In order to accelerate future Beyond 5G/6G R&D in collaboration with research institutes in Japan and overseas, and for achieving Beyond5G/6G by the anticipated 2030, this whitepaper summarizes societies and use cases that are expected to be realized by the development of each technology, the component technologies and R&D roadmaps necessary to create them, and the direction of the Institute's efforts.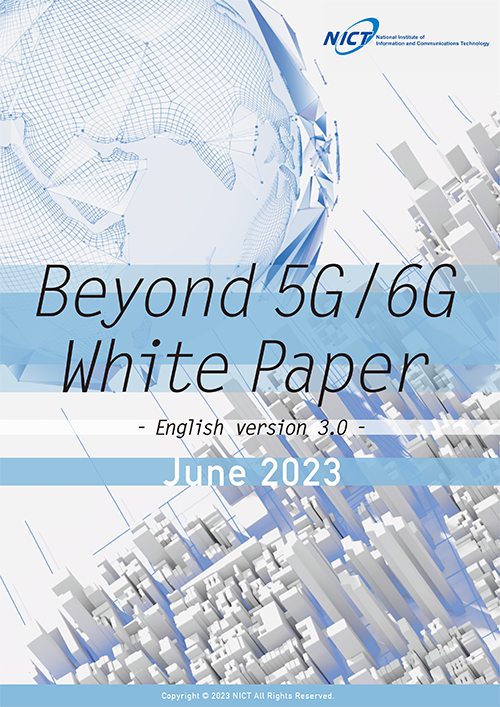 PDF Download
Click here to download the white papers.
Quantum Networks Whitepaper
Currently, efforts are underway in Japan and overseas for quantum cryptography and quantum networks (the ultimate goal is the "Quantum Internet"). In January 2020, the Japanese government announced the "Quantum Technology Innovation Strategy." As a "quantum security hub" in this strategy, NICT has been promoting cutting-edge R&D on quantum networks. In addition, we have begun activities to create centers for industry-academia-government cooperation and human resource development.
This whitepaper looks at the "Quantum Internet" as the ultimate goal, and summarizes the domestic and overseas trends in quantum communications, the societies and use cases which quantum networks will create, and the R&D, roadmap and promotion strategies that NICT will be implementing with aim of realizing quantum networks.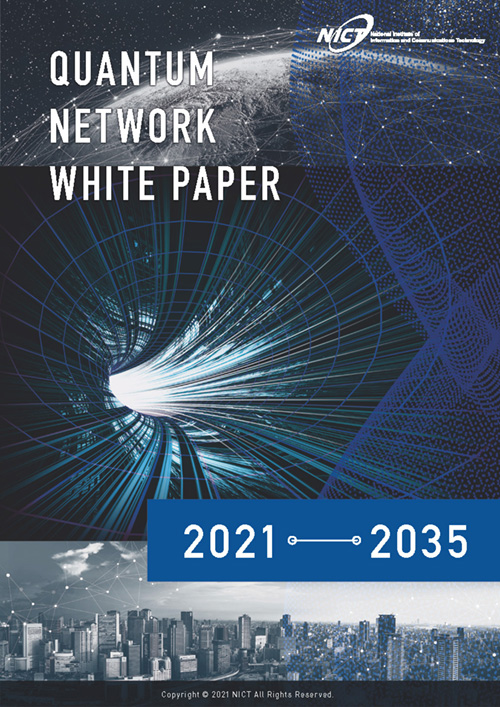 Projects
As part of strategic and organizational development initiatives, the IDI undertakes efforts such as the commercialization of research outcomes, branding strategies, and talent acquisition strategies.
PoCC
"Project of Co-Creation Design" (PoCC) aims to produce innovations originating from NICT, focusing on the practical implementation of research results through various co-creation process such as industry-academia-government coordination.
Specifically, as a collaborative project, we are working on four seeds: "DeepProtect," a privacy-protecting federated learning technology; "Sound Field Control," a directional control of sound technology; "Chemical Biosensor," a chemical evaluation technology using microbes and AI; and "SNAP-CII," a technology that estimates the concentration of aerosol atmospheric pollutants from aerial images.
Additionally, as part of our efforts in research administration talent development, we are dedicated to nurturing the "NICT Research Administrator" (NRA), which enhances the quality of research activities and their management.
OpenACT
OpenACT (open-minded, action-oriented, enact the plan) is an initiative where NICT has incorporated marketing techniques to appeal to top talents and is implementing promotional measures with a fresh approach. Through targeted advertising on social media, dialogues between influencers and researchers, and the production of staff interview articles, we aim to enhance NICT's visibility. By collaborating with the researchers and technical experts who will shape NICT's future, we aspire to drive advancements in ICT field. Our cross-organizational team boasts a diverse range of talents who are taking the initiative.
Branding
Branding Design Project aims to produce new branding activities of NICT for introducing its uniqueness to more people of our society.
As one of the project activities, the project promotes creating the NICT Brand Statement redefining NICT's purpose. This brand statement also embodies NICT's aspiration to expand the potential of ICT through continuous challenges and to co-create future society with its stakeholders.