Technical Development Center News No.4
(International Earth Rotation Service VLBI Technical Development Center News)
-- Special Issue for the iRiS '93 TOKYO -- published
by
the Communications Research Laboratory
in Tokyo, Japan May, 1993
(Reproduced in June, 1998)
---
---



The TDC News are published biannually. To begin or discontinue the receipt of the TDC News, please send a message to the following address. Comments, questions and /or suggestions can be also sent to the following address.

      Taizoh Yoshino 
      IERS VLBI Technical Development Center 
      Communications Research Laboratory 

      Nukui-kitamachi 4-2-1 
      Koganei, 184 Tokyo 
      JAPAN 

      (FAX) +81-423-27-6077 
      (MarkIII) CRL 
      (Internet) yosh(AT)frex.cc.nict.go.jp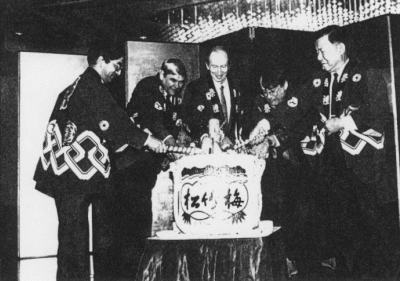 Kagami-biraki (Break open the barrelhead of a Sake barrel) at the banquet of the iRiS '93.
---
Original issue was published in May, 1993.
(Reproduced in June, 1998)


---
Return to the Home Page of the Radio Astronomy Applications Section (in English)
Return to the Home Page of the Radio Astronomy Applications Section (in Japanese)