Introduction
We aim to understand the function of protein motors from a physical point of view. By using in vitro reconstitution system and single molecule measurement, we have greatly contributed to the progress of protein motor research. In in vitro reconstitution system, we reconstruct the functions of protein motors in vitro using the minimum components and measure their functions. In single molecule measurements, we capture only one molecule of protein motor and measure its mechanical and enzymatic properties. Furthermore, by combining structural analysis with functional measurements, we conduct integrative analyses covering from structure to function. We have published these findings in leading international science journals, including Nature. In addition, the importance of the research results was recognized, and in 2005, the 23rd Osaka Science Award was awarded. We also regard the protein motors as nanometer-scale functional materials and pursue interdisciplinary research aimed at engineering applications such as construction of active matter, bio-sensors, and ultra-compact actuators. These challenges lead to new development in the field of protein motor research. We are trying to create a new trend in ICT by proposing nobel concepts of information communication technology such as the molecular communication.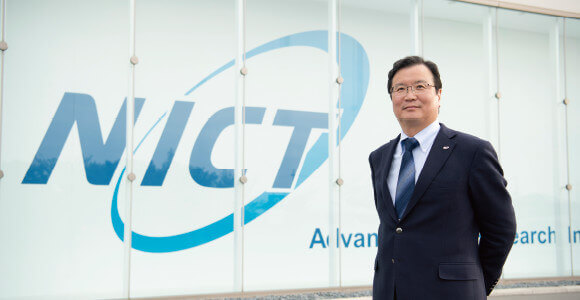 Kazuhiro OIWA
Distinguished Researcher Advanced ICT Research Institute  The Fellow of NICT
After gaining a Ph.D, Kazuhiro Oiwa (University of Tokyo) worked as an associate professor at the Teikyo University. In 1993, he joined the National Institute of Information and Communications Technology (NICT, former Communications Research Laboratory) in Kobe. Since then, as a staff scientist and as a group leader, he applied his knowledge and techniques to understanding the properties of protein motors as nanometer-scale machines. After five-year serving as the Director General of the Advanced ICT Research Institute, he is the Distinguished Researcher and the Fellow of NICT. He was awarded the 23rd Osaka Science Prize in 2005.