/ About us
Outline of the Advanced ICT Research Institute
We are aiming to create a new paradigm at the ICT frontier by uniting various research fields. We expect to provide dramatic solutions to the problems posed by an explosive increase of the transmission rate, data capacity, and electrical power consumption in the information and communications field, and thus make a contribution to society. Moreover, we are promoting research collaboration with Industry, Academia, and Government with respect to basic research on international information communication.
About us /
Director General
Wada Naoya,Ph.D.

Messege from Director General

"Creating and developing innovation beyond conventional concepts"

NICT has been engaged in R&D in five strategic areas characterized by five keywords: observe, connect, create, protect and pioneer. Five research institutes lead these R&D efforts. The Advanced ICT Research Institute is carrying out advanced basic research with a pioneering spirit, aiming to open up new horizons in ICT research.
The Fifth Medium to Long-term Plan has been adopted in April 2021. Our area of R&D focus changed from frontier research to frontier science research. The term "science" is added to heighten expectations for us to make significant breakthroughs by performing cutting-edge R&D. We view ourselves as pioneers exploring the frontiers of science.
CiNet in Suita, Osaka is transferred to our institute in Kobe, Hyogo and Koganei, Tokyo. This arrangement has made the Advanced ICT Research Institute the largest research organization within NICT and has expanded our R&D capabilities.
The Advanced ICT Research Institute is working to create and develop innovation beyond conventional concepts.
Fellow
About the NICT Fellow
The title of NICT Fellow is the pre-eminent scientific and technical distinction of NICT, which is granted to select members of NICT in recognition of their outstanding scientific achievements, technical achievements, and leadership in science, engineering, programming, technology, and services. Since the title was established in 2009, only six experts have earned this elite status. Two Fellows are currently carrying out their activities at the Advanced ICT Research Institute.
Kazuhiro Oiwa, Ph.D.
Distinguished Researcher

Kazuhiro Oiwa, Ph.D.
Distinguished Researcher

Dr. Kazuhiro Oiwa joined the National Institute of Information and Communications Technology (NICT, former CRL) at Kobe, Japan in 1993, and he has achieved various landmark results in research on the biophysics of protein motors (biomolecular machines) using in vitro reconstitution systems and single-molecule measurements. Outstanding among his research achievements is a model of the force generation mechanism of the protein motor, dynein, which was proposed on the basis of biophysical and structural studies. His model has led to various important research projects and the results have greatly contributed to the progress of this research field. His research papers have been cited more than 400 times in leading scientific publications. As a research group leader, he has applied his knowledge and techniques to understanding the mechanical properties of protein motors and has published more than 50 papers in leading scientific journals, such as Nature and Cell. He has also applied his knowledge of protein motors to the development of nanometer-scale devices and nanometer-scale communications (also known as molecular communications) and to understanding of ensemble behavior of self-propelled particles and resultant pattern formation (tentatively named natural intelligence).After serving as the Director General of the Advanced ICT Research Institute at NICT from 2008 to 2013, he is currently a Distinguished Researcher and Fellow of NICT. He was awarded the 23rd Osaka Science Prize in 2005 and Commendation for Science and Technology by the Minister of Education, Culture, Sports, Science and Technology in 2020.

2001-2008

 Group Leader, Protein Biophysics Group, CRL,Ministry of Posts and Telecommunications

2008-2012

 Director General, Advanced ICT Research Center, NICT

2013-

 Distinguished Researcher, NICT Fellow

2021-present

 Associate Director General, Center for Information and Neural Networks (CiNet)

learn more >
Masahide Sasaki, Ph.D.
Director General of Quantum ICT Collaboration Center

Masahide Sasaki, Ph.D.
Director General of Quantum ICT Collaboration Center

I have been engaged in research on quantum communications and cryptography since 1996. At that time, this research field was progressing rapidly, triggered by the discovery of the quantum algorithm by P. Shor in 1994. In 2001, the Quantum Information Technology Lab was inaugurated at NICT, and the NICT commissioned research program on quantum key distribution (QKD) was also launched. In 2003, our Lab succeeded in experimentally demonstrating a new principle of quantum communication which overcame the Shannon limit of channel capacity. Our Lab has further developed the quantum communication theory, and we have also demonstrated various new principles of quantum photonic technology. In collaboration with commissioned research teams, we constructed the Tokyo QKD Network in 2010, installed QKD systems with dramatically improved key generation rates, and demonstrated QKD encrypted video transmission for the first time in the world. Recently, we have extended our research to interdisciplinary areas, such as long-term secure data storage systems combining QKD with modern cryptography and enhancement of the capacity and security of free space optical communication and mobile networks with drones. In order to benefit society by developing quantum communication and cryptography, it is essential to merge these quantum technologies with those of various other fields, including cryptography, coding, network technology, mobile device technology, and so on. This is a time consuming task, and we will often have to develop new frameworks in these relevant fields ourselves. However, I sometimes feel that such challenges allow us to catch a glimpse of the universal principles of ICT that can be applied to a wide variety of fields. Quantum-inspired ICT is cool, and always makes me excited.

1996-

COE Research Fellow, CRL, Ministry of Posts and Telecommunications

2001-

Group Leader, Quantum Information Technology Group, CRL

2016-

NICT Fellow

2021-present

Director General of Quantum ICT Collaboration Center

learn more >
History
History of Advanced ICT Research Institute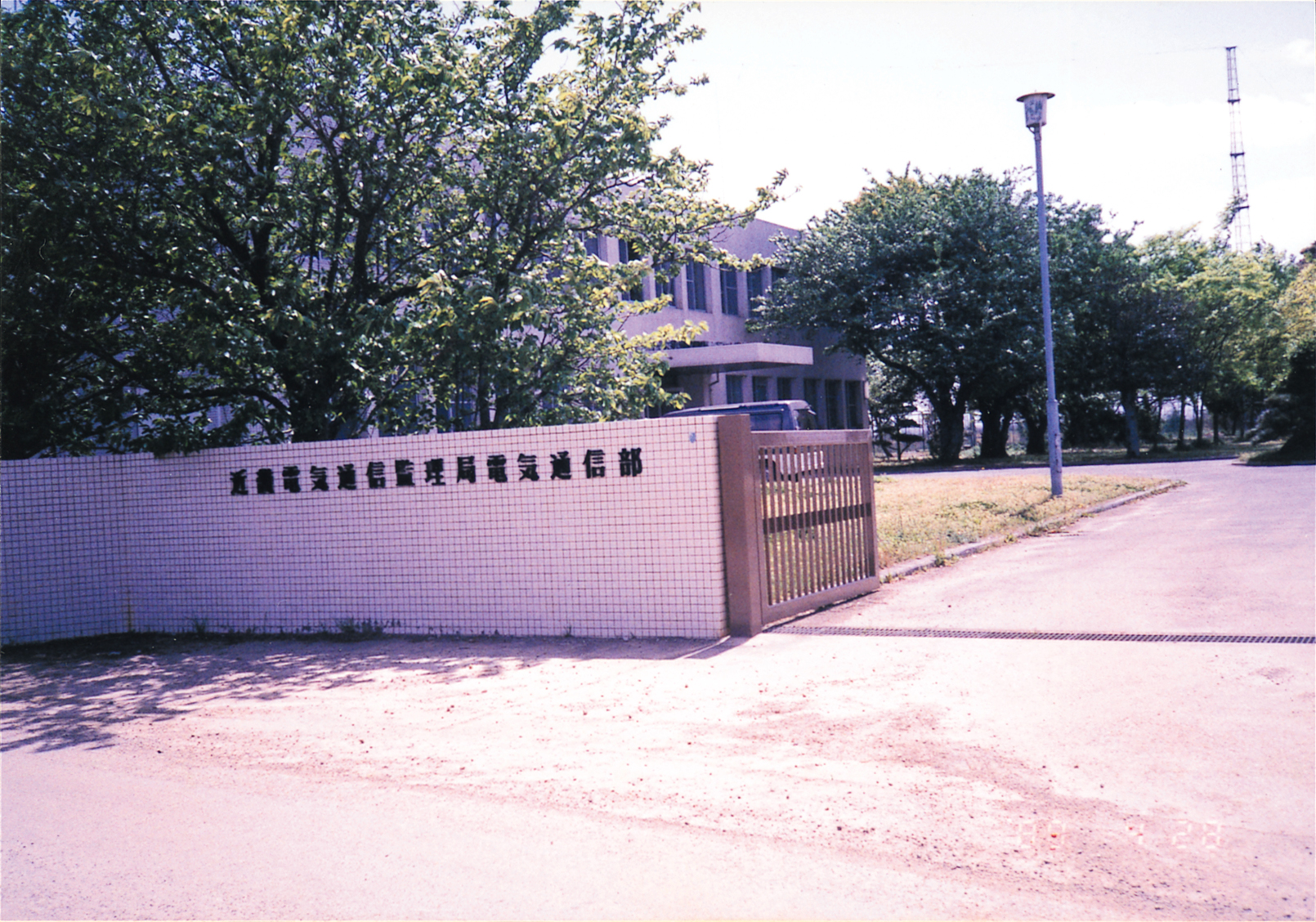 1989
Founded (Four laboratories)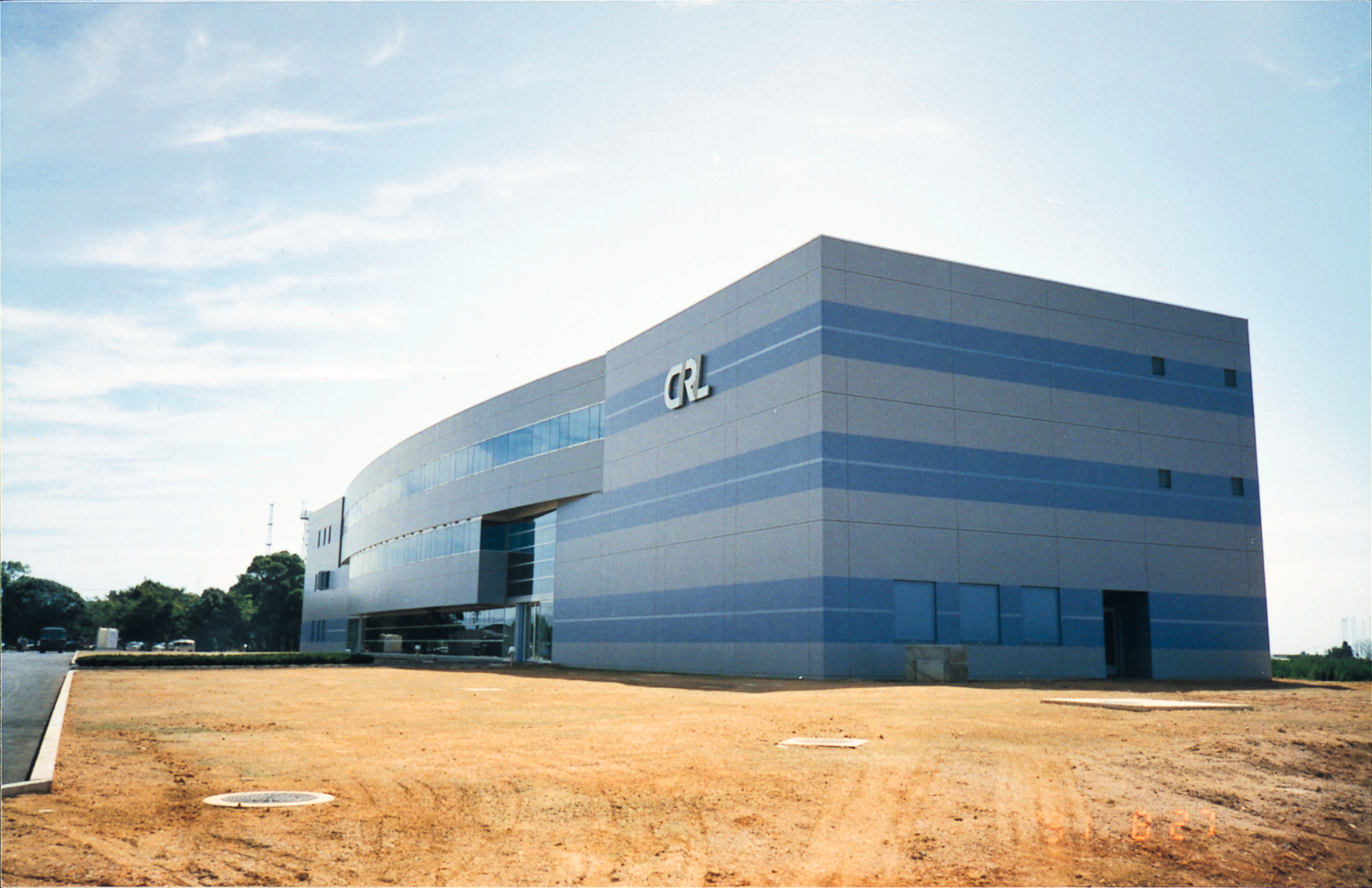 1991
Completion of Laboratory Building 1, began fully-fledged research activities in the Kansai region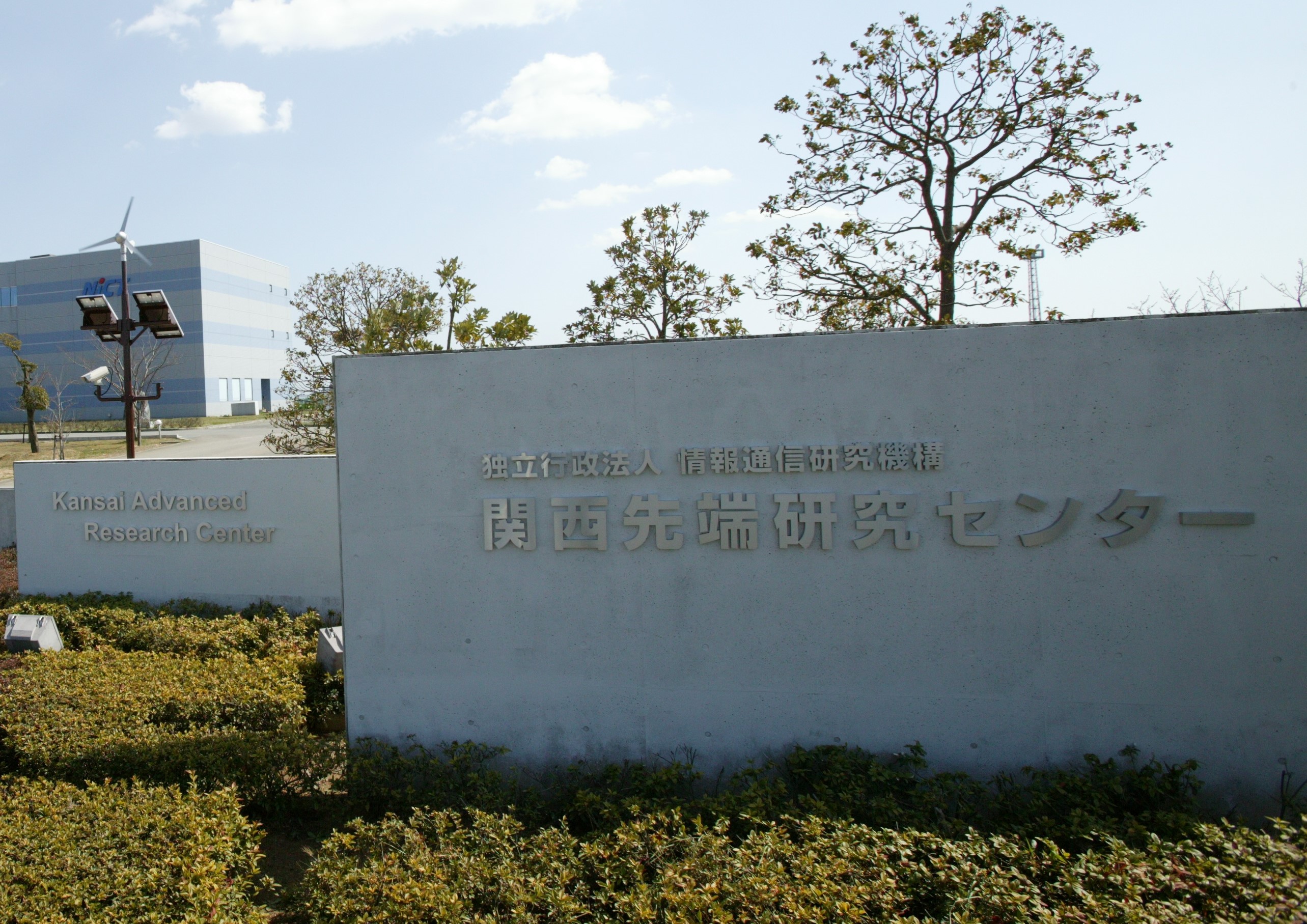 2001
Newly inaugurated as the Kansai Advanced Research Center, Communications Research Laboratory, Incorporated Administrative Agency(KARC)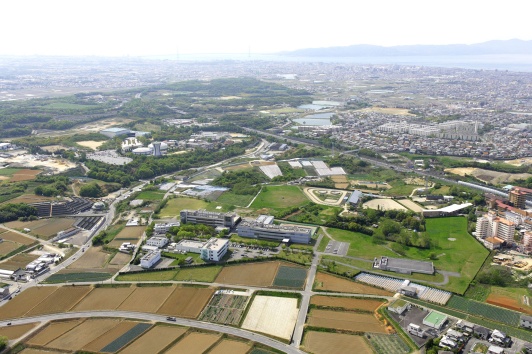 Advanced ICT Research Institute(Kobe)View from the sky
1989

Founded (Four laboratories)
1991

Completion of Laboratory Building 1, began fully-fledged research activities in the Kansai region
1989

Founded (Four laboratories)
1991

Completion of Laboratory Building 1, began fully-fledged research activities in the Kansai region
1993

Increased in size to three information-related laboratories, three physicality-related laboratories, one specialist laboratory and three bio-related laboratories
1994

Completion of Laboratory Building 2
1996

Completion of Clean Room and APII Buildings
1998

Completion of Laboratory Building 3
2000

Three information-related laboratories were moved to the Keihanna Human Info-Communication Research Center
2001.1

The Ministry of Posts and Telecommunications was reorganized into the Ministry of Public Management, Home Affairs, Posts and Telecommunications
2001.3

Completion of Laboratory Building 4
2001.4

Newly inaugurated as the Kansai Advanced Research Center, Communications Research Laboratory, Incorporated Administrative Agency
2004.4

Communications Research Laboratory and Telecommunications Advancement Organization are reorganized as National Institute of Information and Communications Technology
2006.4

Reorganized as Kobe Advanced ICT Research Center
2011.4

Reorganized as Advanced ICT Research Institute (3 Laboratories at Kobe and 2 Laboratories at Koganei)
2013.4

Brain ICT laboratory was moved to the Center for Information and Neural Networks(2 Laboratories at Kobe and 2 Laboratories at Koganei)
Access
Advanced ICT Research Institute

General Planning Office,Kobe Frontier Research Center

Superconductive ICT Device Laboratory・Nano-scale Functional Assembly ICT Laboratory・Bio-ICT Laboratory・Neuro-ICT Laboratory・DUV ICT Device Laboratory・Quantum ICT Laboratory(Kobe)・Terahertz ICT Device Laboratory(Kobe)

[Location]

588-2, Iwaoka, Nishi-ku, Kobe, Hyogo 651-2492, Japan
TEL:+81-78-969-2100   FAX:+81-78-969-2200

[ For Printout ]

[ Shinki-Bus Timetable ]
Advanced ICT Research Institute

Koganei Frontier Research Center

Planning Office・Quantum ICT Laboratory・Terahertz ICT Device Laboratory・Green ICT Device Laboratory

[Location]

4-2-1 Nukui-Kitamachi,Koganei,Tokyo 184-8795,Japan
Tel: +81-42-327-7429

Website >
Advanced ICT Research Institute

Center for Information and Neural Networks(CiNet)

Suita Planning Office・Brain Networks and Communication Laboratory・Brain Function Analysis and Imaging Laboratory・Neural Information Engineering Laboratory

[ Location ]

1-4 Yamadaoka, Suita City, Osaka, 565-0871
E-mail: info at cinet.jp

Website >
Contact
General Planning Office

To support the research activities of the Advanced ICT Research Institute, the Planning Office is responsible for the institute's general and financial affairs.

We also contribute to:

supporting collaborations with other research institutes and companies
managing intellectual property rights
conducting public relations

We will welcome any inquiry as to the visit to our institute, research collaborations and technical supports in the fields of information and communications technology.

♥ Contact Information

Tel: +81-78-969-2100
Fax: +81-78-969-2200


Dr.Karc&Miku