News & Information
News List
×
Twitter
View on Twitter
×
Access
Headquarters
(Koganei, Tokyo)
Kashima Space
Technology Center
(Kashima, Ibaraki)
×
HOME

> Researchers >

OKAWA Mitsugu
OKAWA Mitsugu
Ph.D.
Position
Senior Researcher
Post
Space Communication Systems Laboratory
Research Project
ETS-9 Satellite Communications Project
HTS
Keywords of My Works
Satellite communication
WINDS
COMETS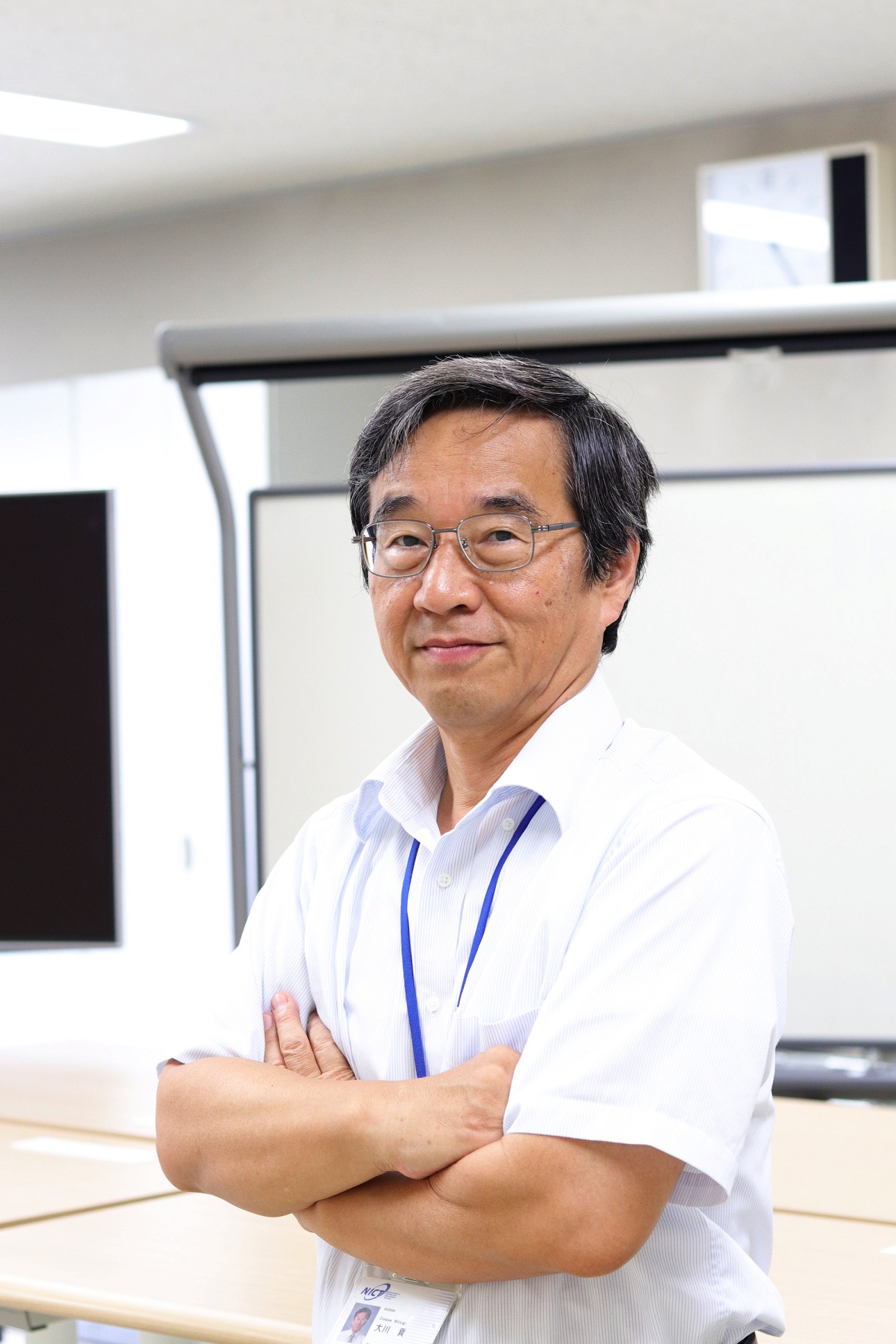 Principal Publications
2019
"A study of ACM for power and bandwidth limited channel in satellite communication system", Trans. JSASS Aerospace Tech. Japan, Vol. 17, No. 2, pp. 142-149, 2019.
May 2011
"Development and performance of 622/1244Mbps High Speed TDMA communication system for WINDS Bent-Pipe Relay Mode", IEICE-B, Vol.J94-B,No.3,pp392-401, March, 2011.
Jun 2000
"COMETS 21GHz advanced satellite broadcasting experiments - Evaluation of Trellis-Coded 8-PSK performance -", IEEE-TRANSACTION on Broadcasting, VOL.46,No.2, PP144-151, June, 2000.
Career
Engaged in research on satellite communications technologies of ETS-9 Satellite Communications Project, WINDS, and COMETS, etc.
Ask us
Collaborate with us
Meet us
CONTACT
If you have any questions for the Space Communication Systems Lab., please contact us by using our inquiry form.
TOP
NICT TOP
Site Map
Site Policy
Privacy Policy
Twitter
Instagram
Copyright © 2019 Wireless Networks Research Center. All Rights Reserved.
Go to Top
MENU
×
TOP
About Us
About Us
News & Information
Research Projects
Research Projects
ETS-9 Satellite Communications Project
Satellite-Terrestrial Integration Project
Researchers
Publications
Achievements
Achievements
Press Releases
Publications
Videos
Technology Transfer
Closer to You
Closer to You
Collaborations
Employment
Events
Exhibition Facilities
Instagram
Twitter
Access
Access
Wireless Networks Research Center
NICT Headquarters
Kashima Space Technology Center
Contact
Links
Wireless Networks Research Center
Wireless Systems Laboratory
Kashima Space Technology Center